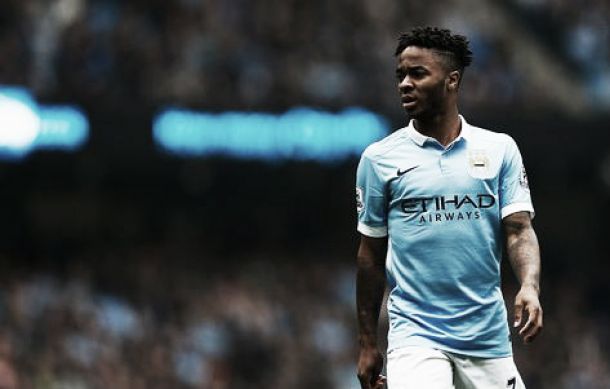 In an interview with the Guardian recently, the 20-year-old winger has admitted he's been pleasantly surprised by the step up in quality with his new teammates at Eastlands.
Manchester City winger Raheem Sterling has publicly admitted that he's been pleasantly surprised by the step-up in quality, having made a big-money switch from Anfield to the Ethiad this summer.The deal, which was reported to be £49million pounds (after add-ons and clauses), was a surprising one – but the talented youngster was eager to push himself into the next level, in Europe's elite. Joining a rival, not least one from the same country, was a notable transfer, but the Englishman has said he's happy that he made the switch.
Raheem happy to have made the switch
In an interview in the Guardian, where he discussed the fact he did NOT say he was too tired to represent England in a friendly against Estonia earlier in the year, he had this to say about his new surroundings: "The tempo, the passing, the two-touch movement in training; it's really surprised me. It's really sharp, really good to be involved in."
On his former employers, and the difference between the two: "There are more experienced players here. Obviously, Liverpool had many great players as well but the players here have been at the highest level for many years and you can definitely see that on the training pitch."
Sterling also has no regrets over BBC interview
He also reaffirmed the fact that his motivation to move to Eastlands, was mainly to win trophies. The infamous BBC interview that he gave, without his club's approval at the time, frustrated plenty of Liverpool fans – but he was ultimately trying to reject the accusation that he was a "money-grabbing 20-year-old" by rejecting an improved contract offer to extend his then-current deal with Brendan Rodgers' men.
When talking about the interview, Sterling was adamant that he had no regrets. He stated it was "frustrating" to have to hear some of the "stories" about himself, as well as the "silly money" that people said he "supposedly" rejected, but it was "nothing like that."
Upon reflection, the youngster admitted he could have got his point across in a better way, but he didn't mean to leave Liverpool in the way he did – leaving a sour taste on his career at Merseyside.